Picture of Tubey...
I love the sweater. I'll finish it soon, really. (hopefully tomorrow, actually).
I have 4 inches knit on the body. I need 14.5 more inches. I have determined that I hate 3x1 rib (I keep trying to make it 4x1 rib).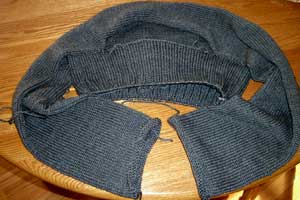 The yarn, lovely. (Rowan Cashsoft in a steel grey color). Lovely to knit with. Looking forward to finishing.
Sigh. Trying was at least part of the goal, right?