What Have I Been Doing?
Some Knitting....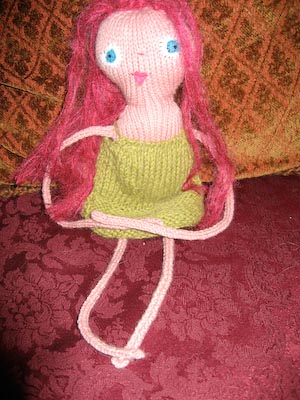 (there's more somewhere, but without pictures. Like 2 Clapotis...)
Some Cooking...
And, last night, a Harlot Visit!
There were lots of Knitters there...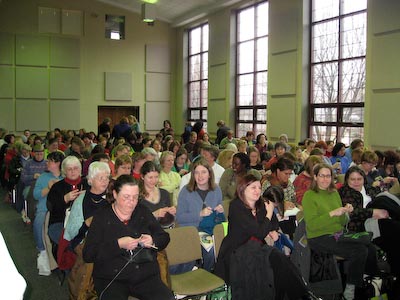 And, a crazy SquishyCow
Who, got to meet the Harlot
And, get a picture taken with the Travelling Sock, and the um... unfortunately shaped sock...