I've been feeling guilty - I took this picture Tuesday, and haven't posted it yet. Hopefully I can get pics of it on soon.
Also, hopefully I can write a full post soon - but not today.
But, with no further ado... I present the finished Charlotte Poncho!!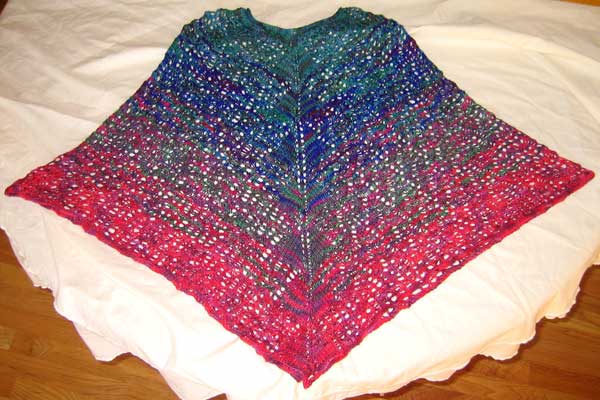 Made from : 4 colors of Cherry Tree Hill superwash sock yarn
The only issue I have with the yarn is I should have washed it first... the reds ran terribly when I was washing it. I love it. Its nice and bright and cheery.
The length is perfect - from neck to short corner is about 24" I went up a needle size from my shawl ('cause I think my shawl ended up a touch smaller than called for), and am very happy I did.